VENT STRAP FOR DIVERS
WATCHES 22MM
Buy it Now for £14.99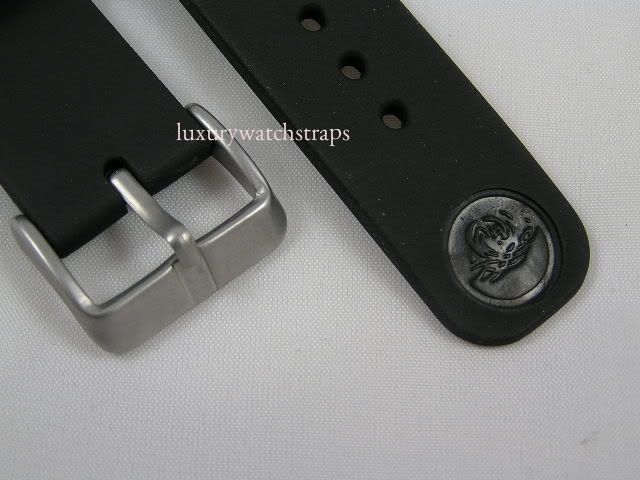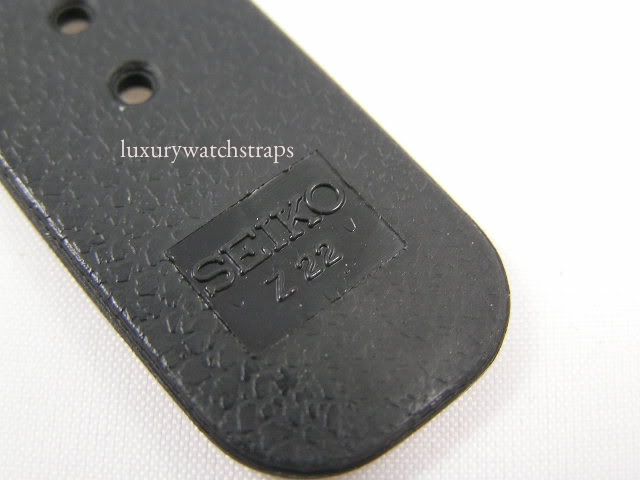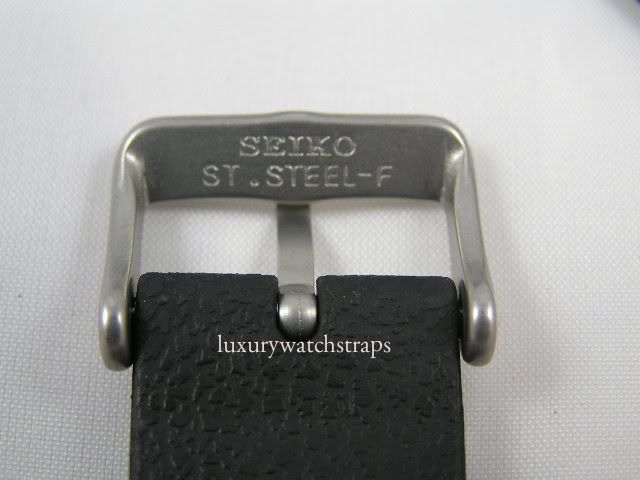 On the Seiko 7040 - watch not included!!!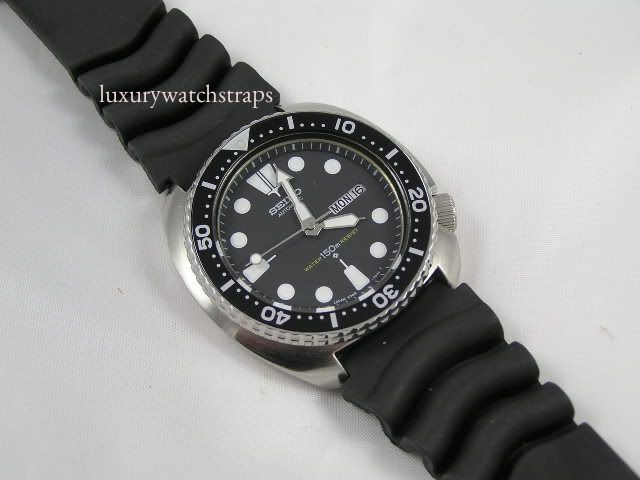 I am delighted to present this Seiko rubber wave vent strap
. It is extremely high quality and that will make a great
replacement or supplement to your current watch strap. This gives your Seiko or any 22mm diver new
facelift and gives you a welcome change for your watch.
A genuine Seiko Z22 rubber divers strap suitable for all for all Seiko sports models with a standard 22mm wide fitting including the following case & model numbers :- 7C43-7009, 7C46-7009,7C43-700A,6309-7049, 7N36-7A08, 7548-700F, 7549-7010, 7N36-7A09, H558-5009, 5H26-7A19, 5H26-7A10, 7002-7039, 7S26-0029, 7N36-6A00, 7S26-0020, 7002-7009, 7548-700B, M705-5A10, 7548-7000,

SHC033, SKX001, SDS105, SPW001, SDE095, SPW001, SPYH011, S23337.
These heavy duty robust straps are renown for their durability. The waved section at the top of the strap allows for some stretch and flexiblity while being worn. The strap is also fitted with an extra wide keeper and a heavy duty stainless steel buckle. The strap has a perforated design and the end of the strap is stamped with the Seiko wave logo.
Will fit Seiko fat spring bars!
It is made of high grade rubber which is extremely tough and one of the best materials to dive with a watch with.
It is not the softest (compared with some silicone straps) and exists for its hard functionality and rugged looks.
Please Check out my other items! for a range of superb straps.
The strap is fully guaranteed against defects during manufacture.
Measure your lug width - 22mm!