Superb Waffle Rubber Strap Seiko Divers
Citizen Omega - Brand New!
20 and 22mm available - please state which band you would like during purchase.
It is with great pride that I present this finest quality rubber watch strap for your treasured timepiece.
Please excuse dust in the images - they are not part of the band!!!
Two band holders for comfort when on the wrist.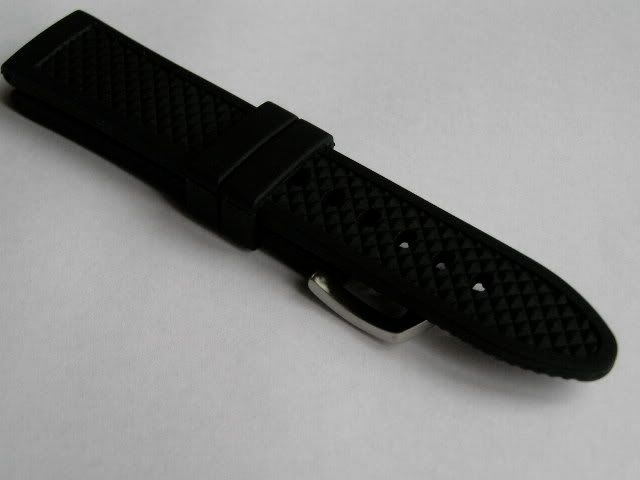 Striking waffle design - watch diving cool!
Finest quality rubber polymer. Soft and flexible.
Grip on the underside prevents watch from spinning around on your wrist and makes for the ultimate comfort.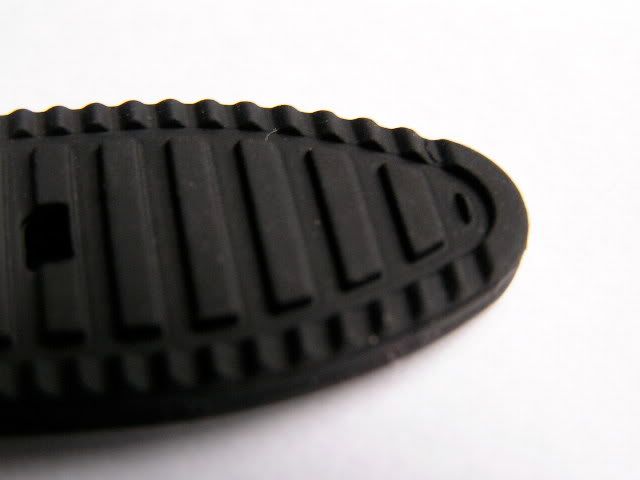 Highest quality stainless steel buckle with indentation. Durable and hardwearing.
On the Seiko 6105 _ watch NOT included.
I recently put one on my Seiko 6105 dive watch and was simply stunned by the comfort and quality.
OK, so stunned is a little strong - let's say very, very pleasantly surprised.
It was so much more comfortable than the Hirsch leather band I had on and also restored the watch to its
It is much more like the band the watch originally came on.
I have to say that it is miles better than both Seiko and Citizen rubber straps with some key advantages.
This strap is made from the highest quality rubber polymer, polyurethane.
Polyurethane is a unique material that offers the elasticity of rubber combined with the toughness and durability of metal. Because urethane is available in a very broad hardness range it can offer the ultimate in abrasion resistance and physical properties.
Urethanes have better abrasion and tear resistance than rubber materials.
Urethanes offer superior impact resistance, while offering excellent wear properties and elastic memory.
ADVANTAGES TO POLYURETHANE
Abrasion resistant

Parts made of polyurethane will often outwear other materials by a margin of 5 to 50/one when severe abrasion is a factor. It has been proven to be vastly superior to rubber plastics.
Oil and solvent resistant
Polyurethane has excellent resistance to oils, solvents, fats, greases and gasoline.
Enough of the science though, purchase and enjoy.
I also have spring bar removal tool available which I am happy to combine postage with this purchase.
If you are interested in more watch straps click on the link below and click on "Watch Straps"